Kelvin Harmon
WR
NC State
Class Year: Junior
Height - 6'2" Weight - 221 lbs
Twitter: @Wide_Receiver3
Combine Results:
40 Yard Dash – 4.6 seconds
Bench Press – 18 Reps (225 lbs)
Vertical Jump – 32.5 Inches
Broad Jump – 117.0 Inches
3 Cone Drill – 7.15 Seconds
Strengths:
Harman is one of the most NFL-ready WRs you will see in this year's draft. He racked up multiple 1,000 yard receiving seasons, is a productive guy and knows have to bring in the football. A dominant player with a polished game he is the perfect fit for nearly every NFL franchise. He constantly moves the chains and thrives in the red zone.
He knows how to use his size to his advantage, couple that with great wingspan and he is a threat every time he is on the field.
His hands are great as is his route running ability. He will be a QBs best friend.
Weaknesses:
He lacks burst speed and initial quickness, but this doesn't change his draft prospects. Yards after contact can do with some fine tuning, but again, this won't hurt him.
Giphy: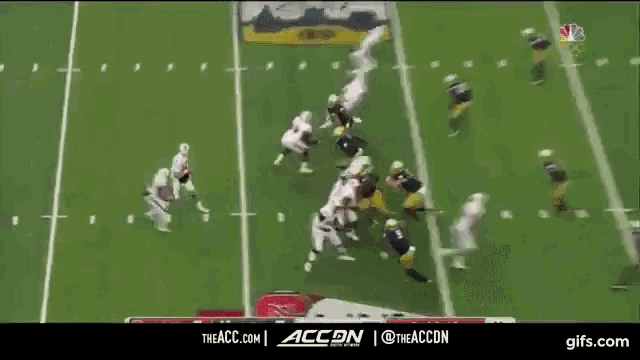 Harman makes a great catch for a TD
Pro Comparison:
Alshon Jeffery
Overall Review:
Harman has the potential to be an NFL starter and should go late first round or early second.
YouTube Highlights: